The Warehouses Inventory Screen
How To Get There
From the

Main Menu

Supply Chain -> Warehouse Inventory

From Warehouses List (which is under Supply Chain itself)

Click on

Actions -> List WH Products

This will show all the products assigned to only that specific warehouse
What Is It For?
To see all the warehouses defined in the system and all of the products assigned to each warehouse

To see all the products assigned to one or more specific warehouses

By using the Actions button for a warehouse (see screen print below), you are able to

Make inventory adjustments to the warehouse

Make inter-warehouse adjustments

Transfer from warehouse

Unassign products from the warehouse, and

Look at the Movements Log

To import/export Suppliers & Warehouses and Inventory Adjustment reports. 
Hints and Tips
A

warehouse bulk upload function

is available to load warehouse details from an Excel spreadsheet, please read the

Bulk Uploading Warehouses Deta

ils

article to learn more about it. 
Screen Print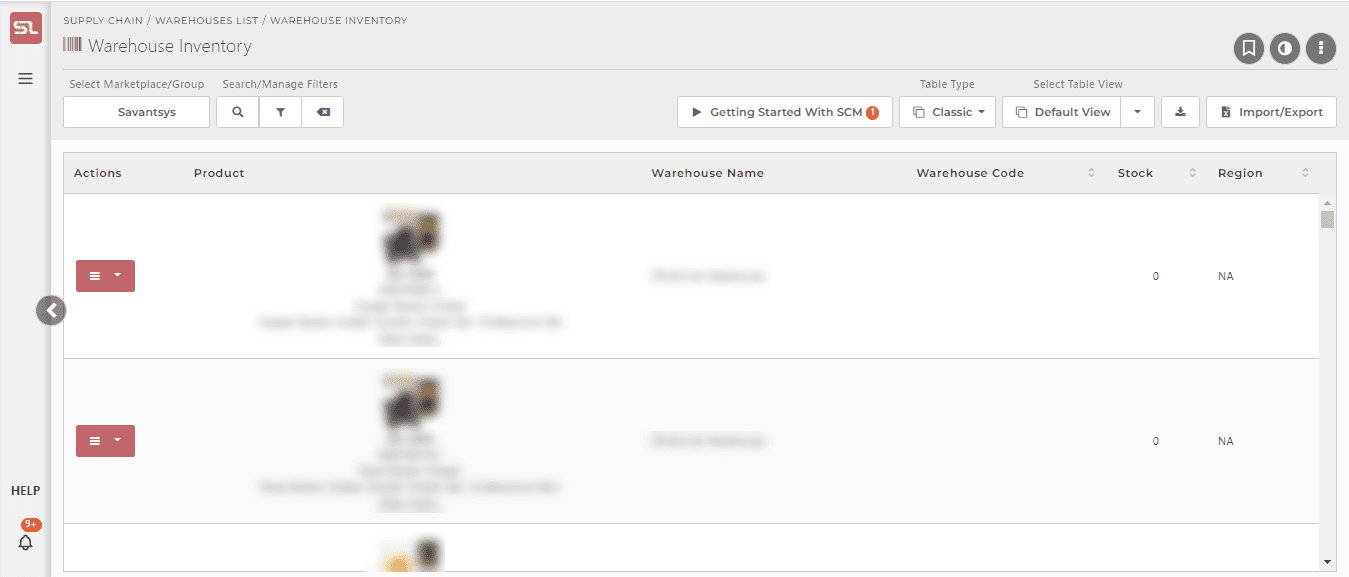 Content
(*) denotes features not yet implemented at the time of writing
Actions Button

Click on the Actions button to reveal links to

Make Inventory Adjustment in Warehouse

Inter Warehouse Adjustment

Transfer from Warehouse

Unassign Product from this Warehouse

Movements Log

Product

Shows details of the product including (in sequence) Product Image, SKU, ASIN, Internal Name, and Product Title. 

Clicking on "Show More…" reveals the rest of the title 

Warehouse Name

The name of the warehouse

Warehouse Code

A shortcode/nickname for the warehouse

Stock

The number of units at the warehouse

Region

The region the warehouse is located in (e.g. EU, UK, NA, etc)