The Custom Time Periods Settings Screen
How To Get Here?
What is it for?
If you don't want to enter a custom date again and again while selecting a date range, then this function is for you.
You can add a time period which will then show up the date range selector under the custom date range.
You can then select the time period you require only by clicking its name.
Hints And Tips!
You can add as many time periods you wish to.
You can add time periods for seasons and holidays, for example, winter, summer, Christmas, Easter, etc.
Screen Print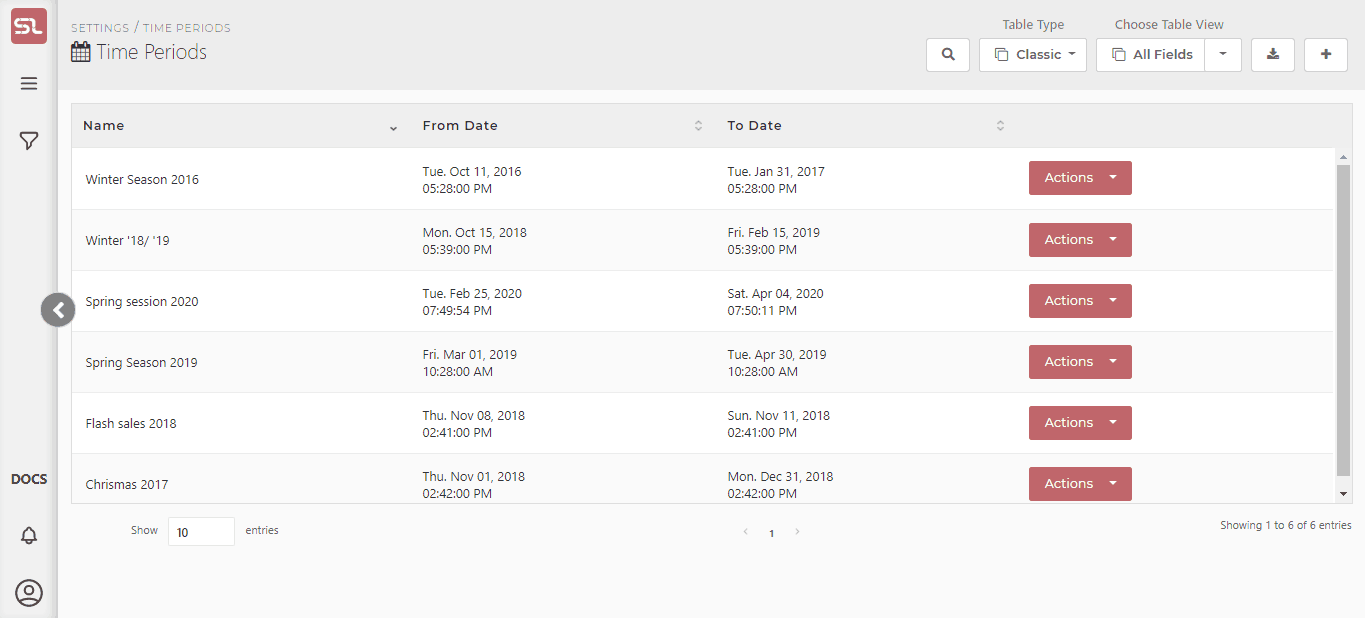 Content
Name

Name of the time period
For Example, Winter Season 2016.
This way You can easily select date only by selecting the name

From Date

The date from which the time period starts.

To Date

The date on which the time period ends.
How to add a new time period?